What was your gateway drug into fandom? How did you get into it? How old were you? What impact has it had on your life? And how does it compare to the things you love today?
For me my gateway drug was "Buffy the Vampire Slayer". I was 13 years old, had seen some adverts for it on the TV, but it was my best friend's recommendation of it that finally had me sit down and actually watch an episode, which was the episode "The Witch" (1x03). I was hooked instantly and I must say it has had a huge impact on my life.
The first fanfics I read were for that show, the first fanfics I, myself, wrote were for that show. Same goes for fanvids and fanart. My love for the show got me into webmastering as well, created my first Buffy site at 16. I made friends at new schools through discovering a shared love for the show, same with online friendships, which in turn lead me to conventions.
Buffy will always have a special place in my heart. I grew up alongside her and has helped shape my life in more ways than one

_________________
"The mind races does it not?"
Admin




Posts

: 266


Reputation

: 4


Join date

: 2013-03-15


Age

: 35


Location

: Norway



Ummm... lol at the name of this... Anyone else think this was something else? Anyways, mine would probably be Bionicle. For those who haven't heard of it, hear's a picture: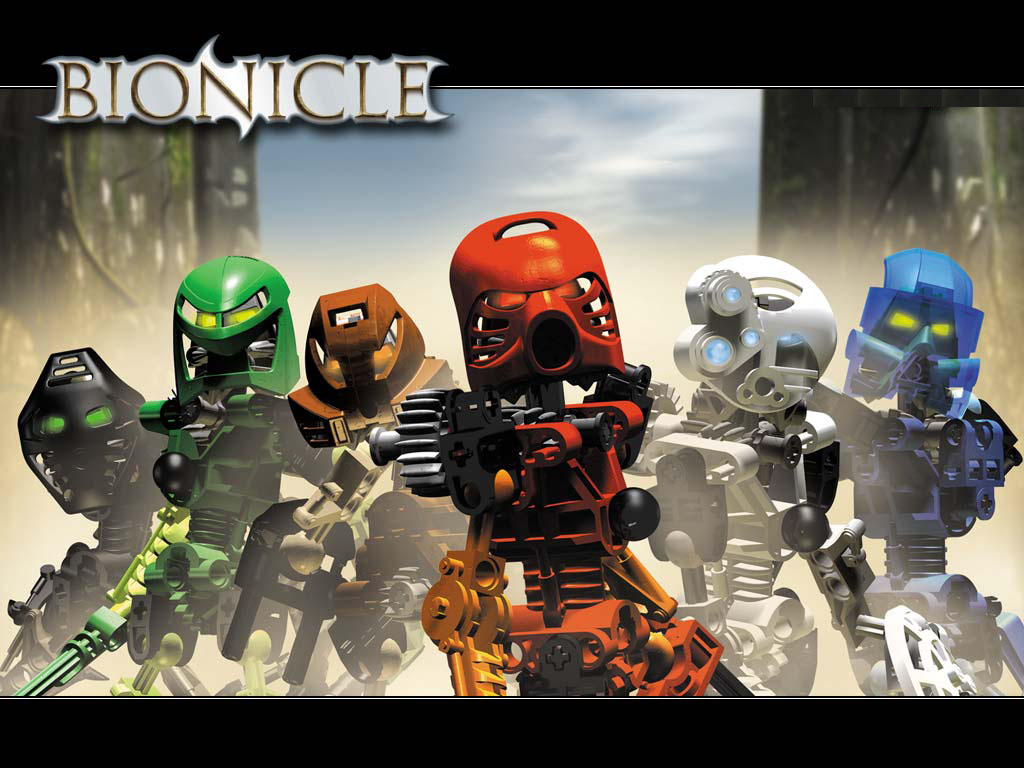 These came around in 2001, about the time when I was able to hold my attention on something long enough to enjoy it; and Bionicle was able to capture my young mind and has influenced many aspects of my writing, art, and storytelling. I loved Bionicle from the beginning, and stay with it through its whimper of a death.



Posts

: 16


Reputation

: 0


Join date

: 2013-03-15


Age

: 20


Location

: Not exactly sure...



To me it was LOTR. I read the books and had a rought time going on. LOTR always wanted to get me somehow but I dismissed it everytime till that day 10 years ago I grabbed it and started to read it. I read nonstop. To me it was like I returned after a very long holiday. I didn't care about what was going on anymore and this was ultimate paradise for me. The music and the movies helped me to stay in Middle-Earth. My house looks like a hobbit hole with all the posted and action figures on the walls. This is one of the fandoms I never want to give up. LOTR will always be special to me and keep a special place in my heart



Posts

: 84


Reputation

: 4


Join date

: 2013-03-15


Age

: 47


Location

: Tardis



My Gateway was Star Wars
I watched star wars with my uncle and he did the perfect chewie impression then i bought all the star wars books and movies i could get my hands on then STar Trek, then Buffy The Vampire Slayer i got obsesed with it for awhile then i got into charmed,lotr,Star trek and Doctor who




Posts

: 19


Reputation

: 0


Join date

: 2013-03-16


Age

: 40


Location

: in tardis with petey and ilya and ness




---
Permissions in this forum:
You
cannot
reply to topics in this forum